The kitchen is the heart of every home. We may all have that one special spot in the house closest to our hearts. But the truth is, the kitchen is what makes us thrive as individuals and as a family with all the hearty meals we prepare there. The functionality of kitchen needs to be guaranteed at all cost. A poorly functioning kitchen may only get the family's health at risk. Hence, aside from a stylish design, many homeowners pursue
kitchen remodeling
projects in order to make sure their kitchen function properly and provide new modern conveniences. However, thinking of way to make over a kitchen can be more difficult than it may seem. Just to give you an idea in case you are planning to do that remodel soon, why not try bringing in a brand new, functional and stylish kitchen island? Sounds too ambitious? Actually, not really. Here are 5 reasons why a brand new kitchen island is a good idea for that
kitchen remodeling
project:
Additional storage – Admit it. One of the most common issues in the kitchen is the lack of sufficient storage for food products, pots and pans and other kitchen appliance equipment. If you have the same problem, a kitchen island will not only give you additional space to do kitchen work, you will also get additional storage space that will definitely help make your kitchen be more organized.

Good for kids – Kids are curious. They always want to peek into what mothers do in the kitchen, and most of the time, they want to join in the fun. Having a kitchen island is a good way of allowing your children to stay in the kitchen with you and learn some of the chores while they are observing.

Additional seating is always a good idea – Regardless if you have a very small or large family, extra seating is always an asset to your home. Additional seating in your kitchen is always a good way to welcome more guests at home, making your place a warmer, more welcoming space.

Additional space for kitchen amenities – A kitchen island means additional counter top space where you can place additional kitchen tools, appliances and fixtures, and which you can also use as extra cooking and preparation area. Especially if you are living in the city, it is very difficult to be limited by a small working space. Remember that bonding times and hearty meals take some time; hence it is only right for you to treat your entire family to a new kitchen island where you can spend more time together and feel freer working around.

You can be as creative as you want – Lastly, the creative options when it comes to building a kitchen island are endless. There are lots of materials to choose from, and a lot of design inspirations to consider. The possibilities are endless, and you can customize the look and functionality of your kitchen island by coordinating properly with your builder.
Some homeowners still think of kitchen islands as unnecessary luxury. The truth is that, kitchen islands are more functional than decorative. Today, people bring in kitchen islands because they actually need its functionality, and not just to have another awesome home feature to flaunt to friends and family.
Artistic Kitchen Designs & Cabinets New York is a content contributor for Creative Kitchens & Baths. If you need a kitchen Island or kitchen remodeling in California you can call creative kitchens & baths today. If you need remodeling work for your kitchen or a new island and you live in Brooklyn, NY you should call our new partner Artistic Kitchen Designs & Cabinets New York. Visit their Kitchen Remodeling Brooklyn service page today. They are also experts when it comes to kitchen design.
Artistic Kitchen Designs & Cabinets New York 1908 Coney Island Ave Brooklyn Brooklyn, NY 11230 (718) 375-7535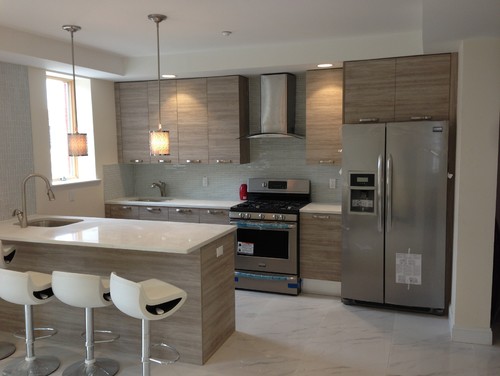 In : Kitchen Remodeling
Tags:
"kichen remodeling" "kitchen islands"